$2.99
Publisher:

Xplicit Press

Edition:

1

Available in:

Kindle, ePub

ISBN:

978-1-62327-063-6
Amazon Kindle
Google Play
B&N Nook
Show Me Your Dirty Laundry is a Menage/Multiple Partner Erotica short story – F/M/M. This erotica short story contains explicit content, erotic situations, graphic language and is suitable for readers 18 and over.
Jenna goes to her cousin's 18th birthday party to celebrate, but her cousin gets a little too tipsy and spills her drink all over Jenna's dress, making her leave the party a mess. When returning to her dorm room to change, Jenna realizes that she's completely out of clean clothes; all that she has to wear is a very sexy bra set. It's a late Sunday night, and Jenna assumes that everybody in the dorm is asleep, so she decides to sneak downstairs in nothing but her underwear to do her dirty laundry.
To Jenna's surprise, she hears the voices of two guys coming downstairs into the laundry room. Her first reaction is to hide, but there's nothing down in the basement that can conceal her half naked body. She tries to play it cool with the guys and tries to tell them that she simply had nothing left that she could wear. Soon, Jenna finds that she doesn't mind them seeing her half naked. These men are attractive and she might want to do something else with them other than clean dirty laundry.
Available on Kindle, Nook, Apple & Android Devices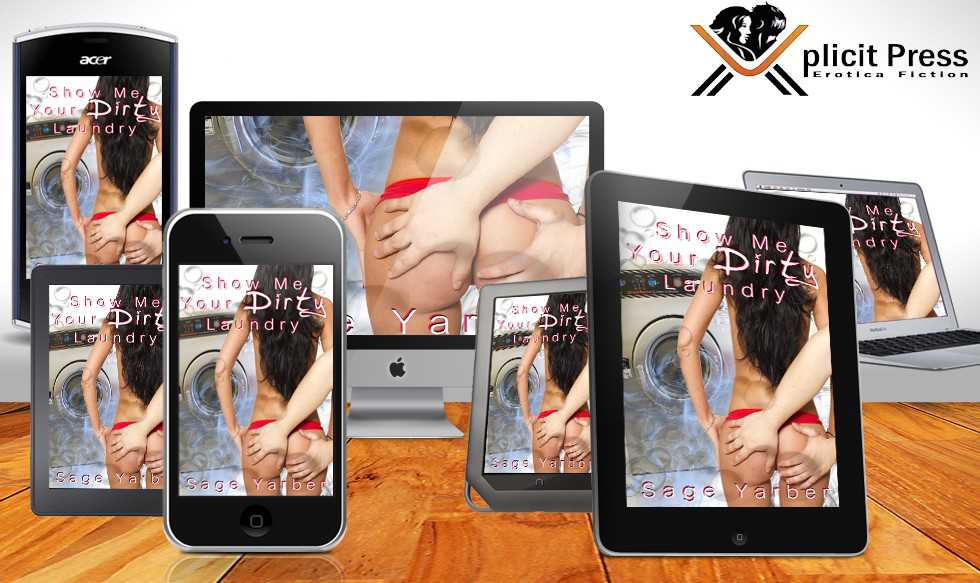 Purchase From Retailers Below: