$2.99
Publisher:

Xplicit Press

Edition:

1

Available in:

Kindle, ePub

ISBN:

978-1-62327-180-0
Amazon Kindle
Google Play
B&N Nook
The Dirtiest Library In The World is a Contemporary College Erotica short story – M/F. This erotica short story contains explicit content, erotic situations, graphic language and is suitable for readers 18 and over.
Ariana regularly volunteers at her school library, and it is  her pride and joy. She rarely has any private time, but she doesn't mind, she loves spending time alone with her books. When an attractive young man asks her for help finding a book called "The World's Dirtiest Library," she finds herself introduced to a section of the library she has never seen before and a dirty side of herself that she'll never be able to turn back from.
She can't keep herself from reading the book and glancing at others like something awakens inside her.  She can't stop thinking about it and even risks reading and enjoying it in public.  The heat intensifies when the young man comes back and offers to show her his own personal library. She's very impressed, and he's a great host.  It's so much fun seeing his that she shows him hers.
Available on Kindle, Nook, Apple & Android Devices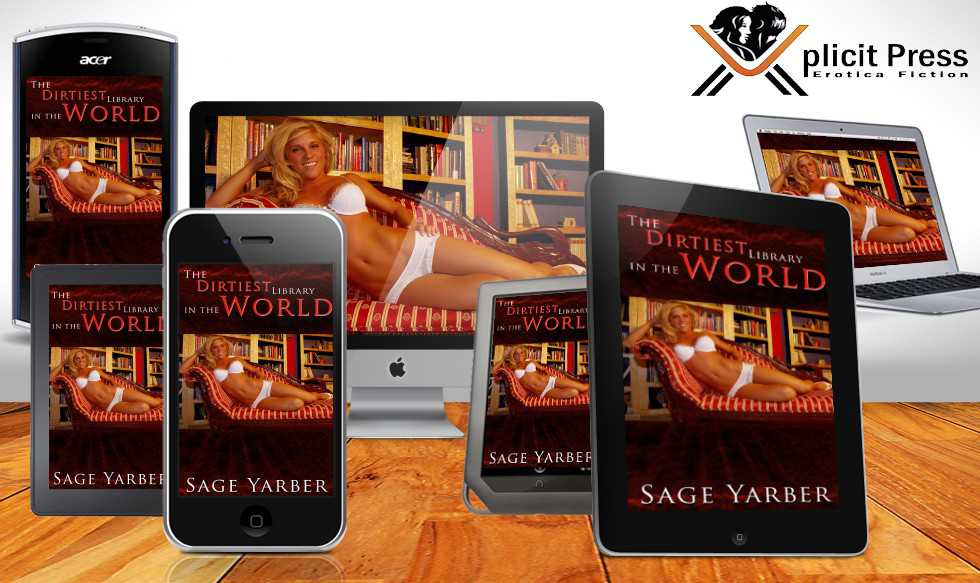 Purchase From Retailers Below: